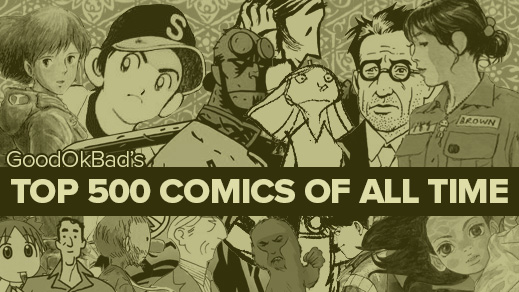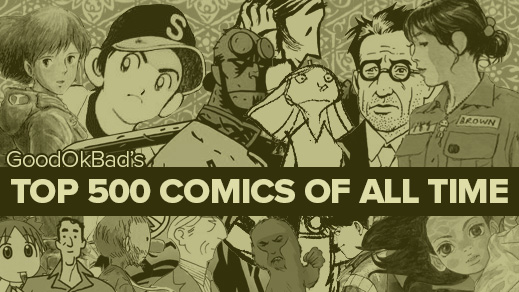 This is picks 201-300 of Good Ok Bad's Top 500 Graphic Novels Of All Time. Follow the links below to get elsewhere in the list.
201–210211–220221–230231–240241–250
251–260261–270271–280281–290291–300
---
My Best 500 Comics Of All Time (201-300)
Good Ok Bad features reviews of comics, graphic novels, manga, et cetera using a rare and auspicious three-star rating system. Point systems are notoriously fiddly, so here it's been pared down to three simple possibilities:
3 Stars = Good
2 Stars = Ok
1 Star = Bad
I am Seth T. Hahne and these are my reviews.

Review copy submission may be facilitated via the Contact page.
Browse Reviews By
Other Features
Popular Sections:
Best Books of the Year:
Other Features:
Connect
Comics by Seth T. Hahne