The Wonderful Wizard of Oz
Created by: Eric Shanower
ISBN: 0785145907 (Amazon)
Pages: 192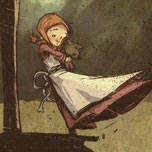 In comics, a successful adaptation is ridiculously difficult to pull off. Actually, amend that: in any medium, a successful adaptation is ridiculously difficult to pull off. A good adaptation requires the successful transposition of a story's essence from one medium to another in a way that, while not damaging the source, makes uses of the new medium's unique properties in a way that justifies the new product. And it doesn't matter if a story is being transferred from stage to film or from film to book or from book to film or from non-fiction to novel or from videogame to film: good adaptation is a rare commodity. And these are adaptations into established mediums, disciplines that have been explored and researched and tried and examined for a century or more. Comics don't have that luxury.
The American graphic novel only began to approach being taken seriously by anyone outside its self-sustained genre-ghetto in the mid-'80s and only began to stretch its use and purpose in earnest around the turn of the 21st century. (Certainly there were efforts in the '60s and '70s—and even some interesting work in the Nineteen-Aughts—but these were exceptions within a medium largely uninterested in growth.) So it makes sense that comics would have far less grasp of its unique toolset than the cinema, which has been studied critically since the '40s at least. And with so light an understanding of what powers the medium of comics, we should expect successful adaptation in comics to be far more rare than successful adaptation in film.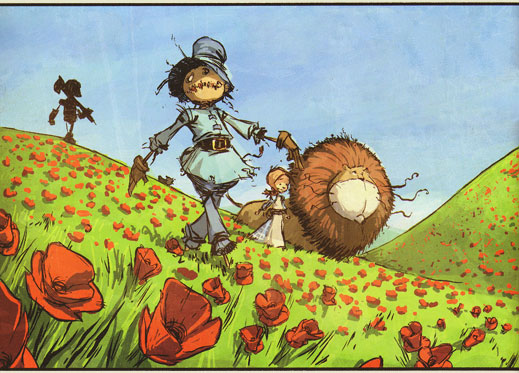 And so it is the case. While it is rare to see film adaptations that are both superlative works of cinematic genius and successful adaptations, we still see a handful of films like Fight Club, Rashomon, A Thousand Clowns, Snow Falling on Cedars, and Ran. Sadly (but not unexpectedly), the diligent and lenient might be able to count successful comics adaptations on the fingers of a single hand. Maybe on those of two, if generous. Of course, I may be here speaking from ignorance. It's entirely possible there are a host of excellent adaptations available, books that a) avoid the trap of overly scrupulous devotion to the source while b) pushing the use of the unique tapestry of tools the comics form suggests. I just can't really think of many. Edginton and Culbard's Sherlock Holmes adaptations have been getting increasingly better and Jiro Taniguchi's adapted excerpt from White Fang was exciting though not exceptional. Almost certainly the best I can think of is Eric Shanower's continuing work adapting the siege of Troy in Age of Bronze. His juggling of characters and judicious excising of the gods from that story prove his hand as a revisionist. So it was with some measure of excitement that I cautiously approached his Marvel adaptation of The Wonderful Wizard of Oz. Unfortunately, Shanower's Oz does not succeed so well as his Troy.
At this point, a brief history of my acquaintance with Oz may be valuable. I'm not in any way a fan of Baum's world—frankly, I don't know enough about it to declare myself either friend or foe. I had, therefore, the vaguely unique opportunity to approach this adaptation without any immediate familiarity with its source material. I had neither read Baum's original work nor seen the Judy Garland vehicle. A couple years back, I did have the misfortune to read Maguire's Wicked for a book club, but I understand that work to be largely apocryphal.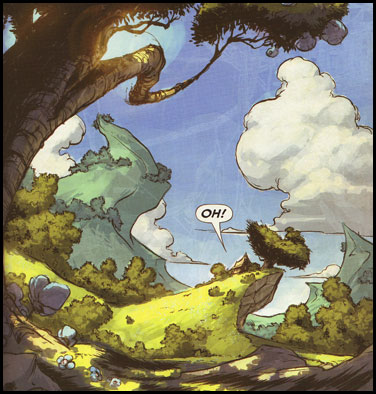 I like to imagine that the speaker in this panel is the Wicked Witch herself, realizing too late and a little bit surprised that there is now a house monopolizing her torso.
Still, some of the Oz mythos has filtered down into society at large over the years and I am broadly aware of some of the first story's more famous bits. I knew of the yellow brick road—upon which I presumed the entire tale took place. I knew of the ruby slippers, though little more than that such shoes were extant. I knew that Dorothy arrived in a house that crushed a witch and have in mind the image of two spindly legs clothed in candy-cane-striped socks emerging from beneath its deadly weight. I knew of a quest for a heart, a brain, and some other thing. Perhaps a bladder. I knew that the villain melted and suspected it was due to some sort of molecular aquaphobia. And I knew that one ought pay no attention to the man behind the curtain.
Beyond this, however, my affinity for Oz lore runs dry, so my approach to Marvel's The Wonderful Wizard of Oz is almost as if it were not an adaptation at all, but instead an actual story. Which, when one thinks about it for a moment, is probably how all adaptations ought to be approached anyway. And so it is on this count—as a full-fledged story—that I judge The Wonderful Wizard of Oz diminished.

The problem unfortunately falls squarely on Shanower's shoulders because there can be no fault at all found in Skottie Young's artwork. Young reimagines (so outside texts have informed me) Oz in such vibrant colour and form that it becomes glorious and beautiful and any number of other expressions one might hear an eager youth group director employ in describing heaven to his young charges. I was blown away by the forcefulness of Young's vision for Oz—the animals, the flora, the geography, the civilizations. These drawings were all so plainly wonderful that the failure of the text to capture a compelling story to go along with Young's visions is nearly tragic.
The problem with Shanower's text is that despite having no predisposition toward reading The Wonderful Wizard of Oz as an adaptation, the book reads like an adaptation—and one requiring perhaps thirty more pages. The most glaring difficulty is the book's staccato rhythm of jolting from one point to the next. This is most evident in the first quarter of the book, from the touchdown of the twister through the gathering of Dorothy's quest companions. These pages are stilted and never fall into any kind of comfortable story tempo, as if there are a list of story points that must be met in a limited page count else the whole enterprise fail.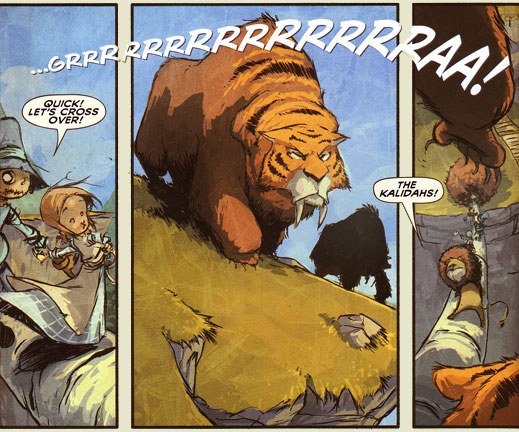 And that may very well have been the fact of the matter. Perhaps Marvel could not spare an extra chapter to their series. Perhaps Shanower was unfairly hampered by editorial mandate. Whatever the case though, the result is a book that could have perhaps been excellent but instead suffers from potential unmet. The more I think on it, the more I believe that an extra chapter's worth of pages could have saved the book. As it is, Shanower relies too heavily on dialogue to exposit his story. There are a lot of word balloons filled with a lot of text. More pages may have allowed Shanower to judiciously pare down his text and allow Young's very able visuals to carry more of the story-load.
Still, despite the obvious feeling that I was reading an adaptation, The Wonderful Wizard of Oz kept me interested. Some may even find the book worthwhile on the strength of the art alone. For my part, I'm interested to see how later volumes in the series of adaptations will play themselves out. Whether Shanower will grow more accustomed to the limitations of the medium and begin capitalizing more readily on its strengths remains to be proven, but I am excited to see how he fares—even if chiefly for the pleasure of witnessing more of Oz through Skottie Young's imagination.
Good Ok Bad features reviews of comics, graphic novels, manga, et cetera using a rare and auspicious three-star rating system. Point systems are notoriously fiddly, so here it's been pared down to three simple possibilities:
3 Stars = Good
2 Stars = Ok
1 Star = Bad
I am Seth T. Hahne and these are my reviews.
Support me by buying my art on Etsy
Review copy submission may be facilitated via the Contact page.
Browse Reviews By
Other Features
Popular Sections:
Best Books of the Year:
Other Features:
Connect
Comics by Seth T. Hahne