Study Guide for Asterios Polyp
Created by: David Mazzucchelli
Published by:
ISBN: 0307377326
Pages: 344
Genre:
Click to read the Review
A few months back, we ran David Mazzucchelli's Asterios Polyp for our Graphic Novel Bookclub. Like all of our meetings so far, it was an awesome time. None of our members are comics readers and Asterios Polyp was, for several members, only the second graphic novel ever experienced. The questions I created were designed both to spark conversation about the work and to underscore its depth. In addition to including the questions I asked, I've attached some interesting notes on the books subject matter.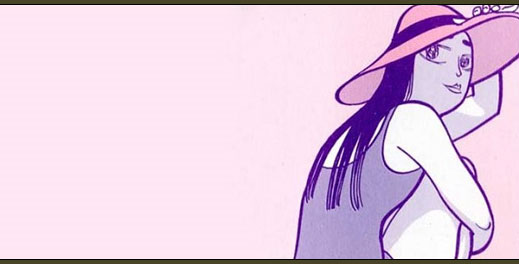 Discussion Questions
Asterios Polyp is a thoroughly designed book, in that everything seems to have been done to an end or purpose. What are some conscious design decisions (visual or otherwise) you noticed and how do you think they inform Mazzucchelli's storytelling?
There are several recurrent themes that govern the story. Which did you notice and did you think them well-placed?
By story's end, Asterios has completed his character arc and found redemption. What do you think of his passage? How and why was he able to make the journey?
Did you notice anything noteworthy about the story's structure?
There is, within the story, a lot of name-dropping. Did you think this was important and do you think this pays off?
There are a lot of ideas discussed by Asterios, Ursula, Hana, Ignazio, etc. Did you run across any that resonated with you?
The ending. Evaluate and discuss.
Asterios Polyp is a fairly complex work. Were there any parts you didn't quite get?
---
Items of Interest
Characters
Asterios Polyp
Asterios - asterism, asteroid, a-stereo
Polyp - cancer, 1/2 Polyphemus (the cyclops)
Hana Sonnenschein
Flower Sunshine
—Earnest Sunshine (father)
—Asterios' car runs on Sonnenschein
Eugenios - good birth
Aglia Olio - Aglia E Olio
Stiff Major - backwards euphemism
Ursula Major - the Great Bear, points to Polestar, constellation (in opposition to asterism)
Running Dog - Zôu Gôu (communist slur)
Geronimo Pinque - Communist and Revolutionary
Mañana - Tomorrow
Willy Illium - Willy = childish ref. to penis. Illium = largest bone in pelvis. Big dick.
Ignazio - means fiery/ignition.
Noguchi - name of prominent Japanese American artist and landscape architect, his furniture designs reflect Asterios apartment tastes
Spotty Drizzle (Steven) - predicts doom
THEMES
Mythology
—Odysseus:
Ithica, Polyphemus, Sirens, 20 years and 7 years
—Orpheus
Astronomical
—Asterios, asteroids, Ursula, crater, Polestar, orbits, Zodiac, fate
Pairs
Yin and Yang
Dreams
What is memory?
Fictional v. Factual
Truthfulness
System v. Reality
CHAPTERS and COLOURS
(B is blue and Y is yellow)

Blue/Magenta is past and reminiscence, Yellow/Purple is present and dream
Drops (B 'til lightning)
Asterios (B)
Rain (Twin Ziggurats) (Y)
16 Apples (B)
Parthenon (Y - Dream)
Spotlight Hana (B)
Mosquito (Y)
Two in One (B)
Sleep (Y - Dream)
Terracota (B)
Monument (Y - Dream)
St. Francis (B)
Radniks (Y)
Noguchi (B)
Architects (Y - Dream)
Finite Space (B)
Blister (Y flips to B)
Orpheus Underground (Purple)
One-Eye Jack (Y)
Clock (B)
Road Goes Ever Ever On (Y - Dream - to CMYK)
Treehouse (Y)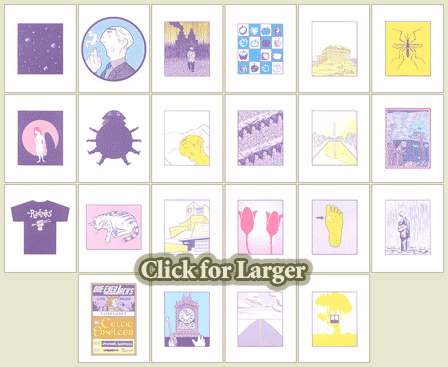 ADDITIONAL RESOURCE
The Annotated Asterios Polyp - wonderful detailed page-by-page look at the book.
Good Ok Bad features reviews of comics, graphic novels, manga, et cetera using a rare and auspicious three-star rating system. Point systems are notoriously fiddly, so here it's been pared down to three simple possibilities:
3 Stars = Good
2 Stars = Ok
1 Star = Bad
I am Seth T. Hahne and these are my reviews.
Support me by buying my art on Etsy
Review copy submission may be facilitated via the Contact page.
Browse Reviews By
Other Features
Popular Sections:
Best Books of the Year:
Other Features:
Connect
Comics by Seth T. Hahne